Welcome to my Message Wall!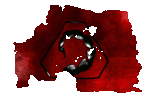 If you need any help from me or if you want to talk about something, you're free to leave a message.

You can find me on Discord, where I appear as MasterSlenderTR#7077.
Helpful links
Ask Staff
Report to VSTF
Seek help
Meta wikis
Other useful pages
My Profile
17:18,
8 April,
2020
Give Kudos to this message
You've given this message Kudos!
See who gave Kudos to this message
Community content is available under
CC-BY-SA
unless otherwise noted.